! important message !
I want to warn you in advance that from August 11 to 19 I will be on vacation. I will be post photos in the feed, replenish the album for the fanclub and communicate with you in plasma or telegram
About me
I like it when you come to me to spend time together. I can be naughty vulgar and depraved, I can be nice sociable and listening to your stories. I like to play but also to chat. I try to speak out loud more and not use an interpreter
i have hot photos from bathroom for you!
U can to see nude pics, pussy, ass, boobs and titfuck (and blowjob too hehe) I post it ! 3 for feed, 5 for free in photo album, the rest is for my lovely fans. join the fanclub to see this all. if I see a lot of likes and join in the fan club, I will take more photos
Only for Fan Club subscribers

Only for Fan Club subscribers
Videos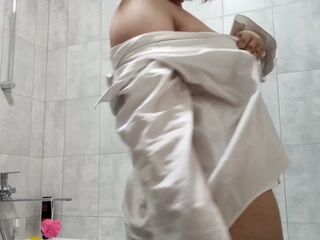 00:19
Want to take a bath together?